Top-Rated HOA Painting In Fort Lauderdale and Orlando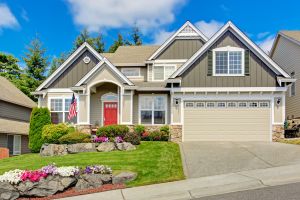 If what you seek is an HOA painting professional in the greater Fort Lauderdale and Orlando area, you're in the right place. Although, if what you really want is a local leading painting company in Fort Lauderdale and Orlando, you've definitely landed where you're supposed to be.
At Final Touch Solutions LLC., our name says it all - just ask any of our previous Fort Lauderdale or Orlando customers. HOA painting is a unique job because it's not just about the wishes of the customer, it's about meeting the restrictions of the Homeowners Association.
There are more pros than cons when it comes to living in an HOA community. However, they do, ultimately, hold power over choices you can make about things like window treatments, landscaping, and exterior paint color.
Working With an HOA Compliant Painter
First of all, not all Southern Florida HOA painting means restrictions with color choices, but most do. The idea is to keep things relatively crisp, clean, and uniform.
It's a fair trade for having a community that's kept clean, safe, and up to higher standards. It also means making sure you stay in agreement with the guidelines, including what color you choose for exterior painting.
We'll work with you to take care of things and make sure the work we do meets the rules. However, it's a good idea to familiarize yourself with the current guidelines about point colors, and anything else that may be applicable to your house and home improvement situation.
Keep in mind, in most HOA situations, it's not as easy as simply hiring a painter. They usually must be HOA approved. There's an application and paperwork so you can get the green light for your painting company and your color choice.
Keep stringent records. Accidents happen and homeowners have later received written notification that the color doesn't meet the standards, even after approval. If you don't want the hassle and expense of repainting your home so soon, have your records on hand for proof.
The best bet is to contact us to take care of HOA painting for you, in or around Fort Lauderdale and Orlando.
Our Latest Painting Tips & Articles
Selecting The Right Painter
One of the projects you need to take care of as a homeowners isn't even the type of job that will cause you to break a sweat, unless it's from stress. Picking the right painting company for your Sout […]
Selecting The Right Paint Colors
Sometimes, before even picking your painting company, you may have selected your colors. It's a good idea to wait and work with a pro during a color consultation to make any final choices yet you don […]