Commercial Painting In Fort Lauderdale and Orlando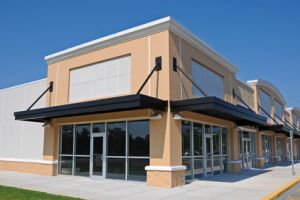 Final Touch Solutions LLC. has been in business for over 20 years and has been maintaining that impeccable reputation we have, the entire time. It's important that the commercial painting work you get for your Fort Lauderdale and Orlando based business is the level of quality you expect.
We're the professional painting company that meets and exceeds the expectations of our customers, even when it comes to commercial painting. Ask around and Southern Florida residents will tell you, we really are superior.
We have worked hard to become local leading service provider so that our company name would be synonymous with quality. You're going to love the results we're able to provide for you and the work we back with a 5-year warranty.
Commercial Painting Experts
When it comes to big jobs like commercial painting or industrial painting in the Fort Lauderdale or Orlando area, Final Touch Solutions LLC. is the answer. We have what it takes to get the job done to your satisfaction, while meeting any restrictions or guidelines that may be in place.
This is not the type of job you want to try to take care on your own, you're going to need a professional and here's why:
Knowledge, Experience, & Skill
Painting is more than the actual application process, and even that can be more challenging than you realize. When a hurdle presents itself, we have the knowledge, experience, and skills to draw from to work it out. From something as easy as color choice consultation work to dealing with deterioration before painting.
Access to Modern Equipment
No matter what tools or equipment your job requires, we've probably got it on the truck. If it requires something we don't have we can get access easier than someone trying to DIY the job.
The good news is that we can also work around your schedule. For many of our commercial customers, it's not possible to take care of painting during business hours. We can accommodate that and you'll come in to work to find your space painted to perfection and cleaner than when we got there.
For your next commercial painting project in Fort Lauderdale and Orlando, give our pros a call.
Our Latest Painting Tips & Articles
Selecting The Right Painter
One of the projects you need to take care of as a homeowners isn't even the type of job that will cause you to break a sweat, unless it's from stress. Picking the right painting company for your Sout […]
Selecting The Right Paint Colors
Sometimes, before even picking your painting company, you may have selected your colors. It's a good idea to wait and work with a pro during a color consultation to make any final choices yet you don […]