Selecting Your Paint Colors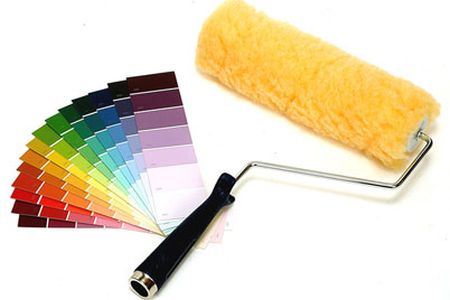 Sometimes, before even picking your painting company, you may have selected your colors. It's a good idea to wait and work with a pro during a color consultation to make any final choices yet you don't have to wait to get started.
It's a common misconception to think that you simply pick your favorite colors. While you should certainly like the hues that end up on your interior walls, it may not be your preferred vibrant shade of purple that covers the walls of your home.
Top 3 Tips for Color Selection
Before you get your heart set on any particular colors for interior painting, at least keep in mind these three most important tips for choosing paint color!
Don't Pick Paint Color First
You read that right - your paint color isn't what you should pick first. It's a lot easier to make bigger choices, like furniture, and then base your paint colors on that. Especially when you compare it to trying to do it the other way around. Having the furniture in place, if possible, will inspire you and help you get a sense of how you want the room to feel now and what colors it would take to make that happen.
There's Nothing Wrong With Neutrals
It's still a perfectly acceptable option to go with safer and subdued neutrals. When using high-quality paint, the walls will still look amazing and you can use trim or accept pieces in the décor to add pops of color.
Don't Overlook the Importance of Sheen
The amount of shine, or lack thereof that a paint has makes a big impact on the final look. What a Robin's Egg Blue looks like on your walls in flat or matte is much different than the final outcome in high gloss. The room that your painting is what determine the sheen so pick colors based on that room and how much sheen there needs to be.
Get in touch with the Final Touch Solutions LLC. team and ensure that you get the best advice and results from a Southern Florida painting company.